Leslie, 17
Thousand Oaks, CA
Bands: Scarlet Grey (duh), AFI, Modest Mouse, Flyleaf, Maroon 5 and Blaqk Audio. Movies: Red Eye, Any in the Lecter Series, Halloween, and Nightmare on Elm Street. Books: 1984, Lord of the Flies, and The Bean Trees. TV Shows: None really.
Writing and drawing.


(submitted by leslieisvanillalace616)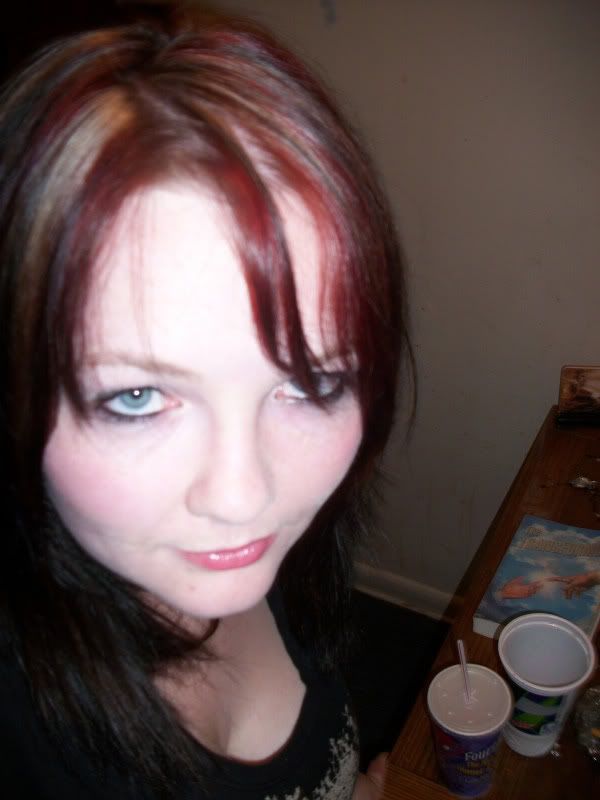 Megan from Arkansas 20
I enjoy Scarlet Grey, Lemon Squares and long walks on the beach. I also fight forest fires and teach orphans to read in my spare time.


(submitted by megan)

your name and age: dj, 23 (24 in a month)
your whereabouts: i live in the midwest united states, but my heart is in finland
favorite bands, movies, books, tv shows, etc: i love scarlet grey, but also the rasmus, him, children of bodom, afi, linkin park, iris, darren hayes, blake lewis, and anything else really, assuming its not country.  but those are my tops.
hobbies: writing.  i write a lot, and most of my writing is about the same characters.
anything else you'd like to add: i used to fantasize about being a drummer in a rock band.  now i just write about it.  the next best thing. ^_~